TNT™ Original
It's the premium patty that set the standard for overall quality based on appearance, aroma, taste, flavor and texture.
More
TNT™ Simply Classic
A premium clean label* patty that meets today's selective guests who seek out products with fewer, more recognizable ingredients.
More

* Very few ingredients used
TNT™/CAB®
It's the burger to turn to for ultimate taste, tenderness and guest satisfaction. The Certifed Angus Beef ® Brand allows premium prices and menuing.
More
Frozen Vs. Fresh.
The
Sure

Bet.

What can frozen offer that fresh can't?

TNT™ frozen patties offer the consistent assurance that every single burger delivers a sensory experience comparable to fresh.1
Cost
Savings
Zero food waste
Longer shelf life and fewer throwaways
Reduced kitchen labor costs
Less market volatility and more stable pricing
Efficiency
Preformed - for consistent quality and control while cooking
Cooks from frozen – no slacking or waiting
Portion controlled – take only what you need
Frees up refrigerator space – no managing "fresh" expiration dates
Available year-round – no order shorting
Safety
Rigorous E.coli testing and test-and-hold safety protocols
Freezing helps inhibit microbial growth
Enhanced shelf life reduces spoilage concerns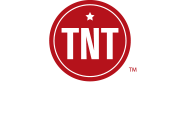 The
Finest


Of The Frozen

Not only is TNT a reliably consistent, high-performance frozen patty, it has been shown to be even higher in overall flavor and texture than fresh.1

1. Cargill Internal Sensory Panel of 112 consumers comparing
fresh vs. frozen patties of 78:22 lean:fat ratio, August 2015, Wichita, KS

Lock in quality at the peak of freshness

Cook up with same premier attributes every time

Retain their juiciness, texture and flavor