The burger that serves you.
The burger that gives you cash back.
Always tasty. Always tender. The TNT™ Burger puts a juicier, more flavorful, easy-to-execute burger on your menu. Discover three incredible varieties, delivering fresh-from-the-grill taste and superior performance: TNT™ Original, TNT™ Simply Classic, and TNT™ Certified Angus Beef® Brand.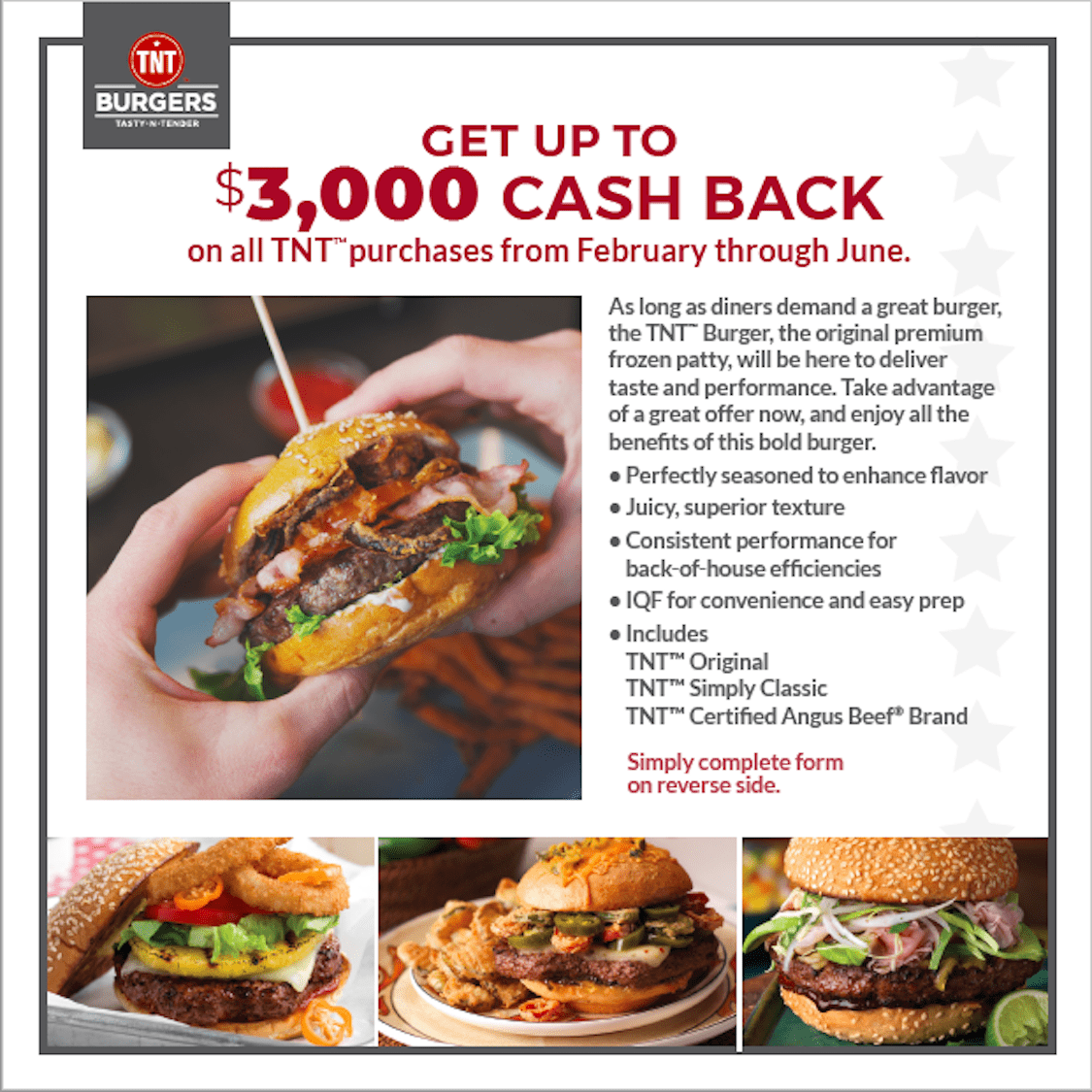 For a limited time, get up to $3000* cash back on all TNT™ Burger purchases. Simply download and complete the coupon form, attach original or scanned proof of purchase, and mail or email for your rebate. See form for details.
Along with the latest burger insights and innovations, CraveMail subscribers earn the maximum cash back savings on TNT™ Burger purchases. To subscribe, sign up here.
*Non-CraveMail Subscribers: $2 off 10 lb. case; $4 off 20 lb. case up to $2,000. CraveMail Subscribers: CraveMail subscribers receive $3 off 10 lb. case; $6 off 20 lb. case up to $3,000!